Corralling Up Customers: The CEO and founder of MrJims.Pizza, Jim Johnson, used the Hubbard® Administrative Technology 
to grow his fledgling pizza parlor into a national franchise and an American favorite.
---
MrJims.Pizza has been an established institution for decades in the Lone Star State. You'll see the tagline "It's the Crust!" on TV, the web, dozens of signs, and millions of pizza boxes throughout Texas and beyond. Americans love pizza, and WISE® member and founder Jim Johnson knows pizza!
"MANY OF OUR PEOPLE HAVE BEEN WITH US FOR YEARS, EVEN DECADES," says Jim Johnson, who goes solely by the moniker MrJim.
"My customers rely on me, but so do my employees and their families. When I deal with a tense situation or plan the year or open a new franchise, I do so with the big picture in mind while never losing sight of the individual. Being a leader requires confronting the future, and I've developed a forward-looking approach through diligent use of the Hubbard Administrative Tech."


FROM FARM TO TABLE: MrJims.Pizza uses the freshest possible ingredients from local growers to create pizza heaven.
THE NUMBERS: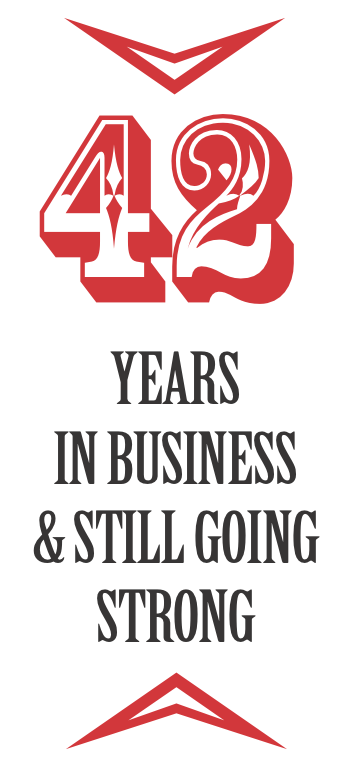 43 franchise locations in 5 different states.
600 employees
Over 250,000 customers a year
1,000,0000+ pizzas sold annually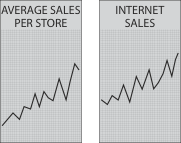 IT'S THE CRUST: MrJims.Pizza franchise
continues to expand year after year to
highest-ever levels.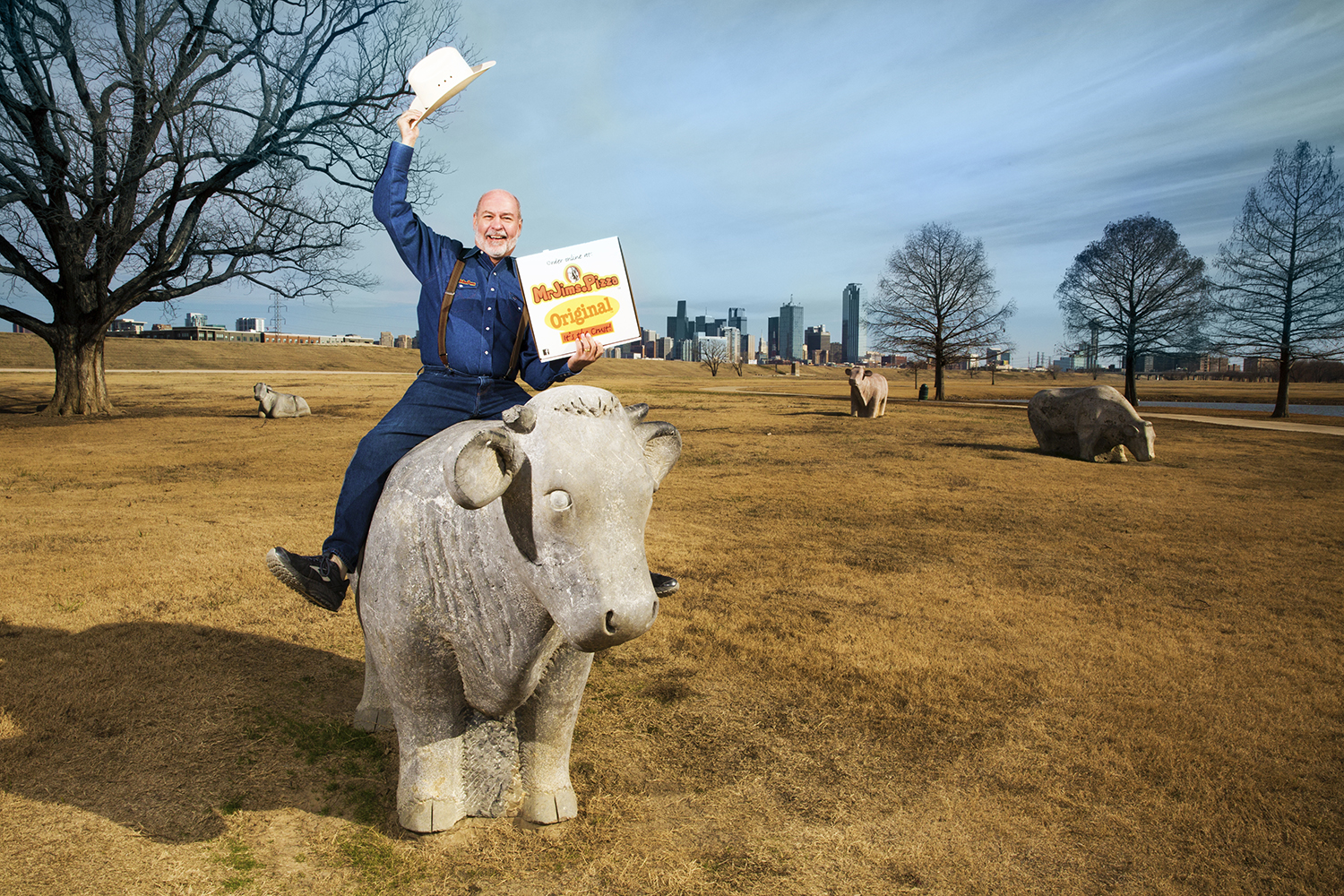 Jim Johnson, founder & CEO of MrJims.Pizza, with headquarters 
near Dallas, Texas
"MrJim," as he is known, has been in the pizza business for over forty-two years. He founded the first MrJims.Pizza in Detroit, Michigan, in 1975 and has expanded to forty-three franchise locations in Texas, Louisiana, North Carolina, Nevada and Wyoming.
"Skill in organizing and finances has proven invaluable,
but the ability to deal with the emotions
and reactions of people is the 'secret ingredient.' "
Several years back, Jim Johnson changed the name from "Mr. Jim's Pizza" to the web-savvy "MrJims.Pizza" to sync better with the internet age and take advantage of the .pizza domain name. And this is also when he started referring to himself only as "MrJim" as part of his branding strategy.
What started with a single Detroit location making $25,000 annually has expanded to forty-three locations with six hundred employees serving a quarter of a million customers and selling over 2,700 pizzas each and every day, which represents more than 6.6 tons of cheese, 7.2 tons of flour, and over a ton of pepperoni and beef per week—but who's counting? MrJim and his team are because the restaurant business is notoriously tough, and they have to work hard to stay at the top of the game.
The Business of People
Being MrJim is the second "job" that Jim has ever had. The first was working at McDonald's, and from there he set out on his life's course as a leader in a highly competitive market.
"I envisioned as a young man establishing a business that would persist and support the lifestyle I wanted. My original aim was to generate the funds to purchase a McDonald's; but once I got rolling in this discipline—the pizza business—
it made sense to stay at it and make it succeed."
MrJim attributes his level of accomplishment to his understanding of human behavior and leadership skills acquired through study and use of the Hubbard Admin Tech.
The restaurant business is a people business, and Jim found that once you understand people as individuals, understanding groups is a natural progression.
"This technology has given me unshakable communication skills that can be manifested under any duress, and understanding people and their emotions is essential in this business," says Jim. "Skill in organizing and finances has proven invaluable, but the ability to deal with the emotions  and reactions of people is the 'secret ingredient' that has taken it to the next level."
From an unruly customer to an exhausted employee or an angry franchise owner, MrJim's calm demeanor, compassion and workforce communication skills have carried him through countless tense situations.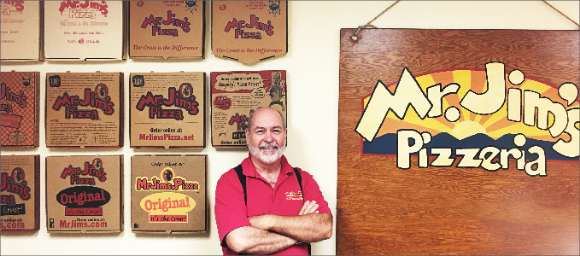 THE BOX COLLECTOR: Jim Johnson, aka MrJim, in front of four decades of pizza boxes for Mr. Jim's Pizzeria, which has been responsible for deliveries to millions of happy customers.
Driven by Quality
The only thing that drives brilliant administration forward is an exceptional product.
The word pizza is Italian and means "pie," but beyond that, its origin is uncertain; however, the practice of flattening dough and topping it with savory ingredients goes back to the ancient Middle East, Greece, Egypt and elsewhere. But it was the introduction of tomatoes to Italy in the early sixteenth century in the city of Naples, eaten by working-class Neapolitans, that gave us the early prototype of what would become one of the most popular foods on the planet.
MrJim knows how seriously people take their pizza, and he meticulously researches each ingredient to create a unique and delicious experience.
"In the late seventies, I discovered the importance of a proper bake," says Jim. "You cook the pizza long enough and at a low enough temperature so the entire crust develops its full cell structure. This starts with well-risen dough. Our dough is made daily in our kitchens. It is allowed to rise once in the bowl, and then we cut it up into portions and it's allowed to rise again. Then it must be cooled for 12 hours to reach its peak flavor and structure profile. Then we cook it much longer than the big guys and at a lower temperature."
He heard his customers' frequent comments on his extraordinary crust, which prompted the slogan "The Crust is the Difference," later shortened to "It's the Crust!"
MrJim is just as meticulous with his sauces, cheeses, toppings and spices. His mozzarella is made to exacting specifications by a single cheesemaker, using a proprietary method for the last twenty years. His Italian sausage is the real deal, 100 percent pork with Italian spices and precise fat content, worthy of the name. His pepperoni is dried for 18 days and his chicken is 100 percent breast meat.
Through research and working with artisans who share Jim's level of dedication, he is able to maintain and improve quality while providing an affordable product for everyone.
But despite Jim's unwavering dedication to the nuances of flavor, business wasn't always booming.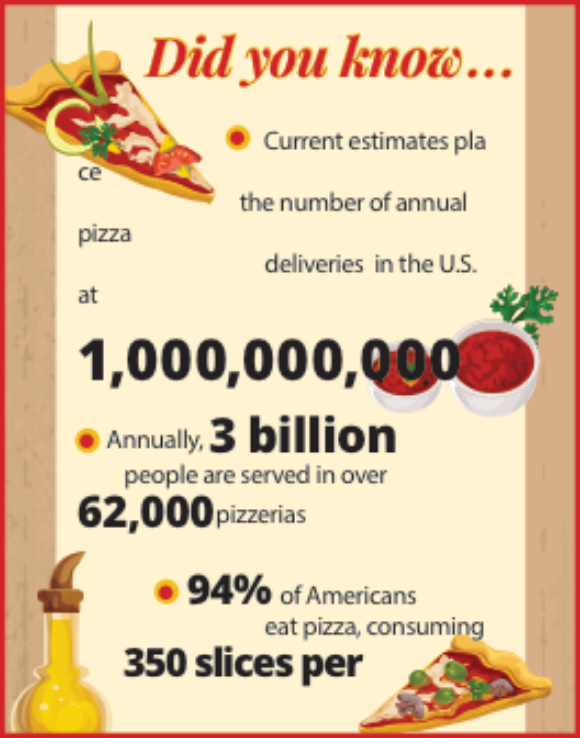 From in the RED to BLACK
At one point the company was faltering, weighed down by heavy debt. So, how did he go from nothing to heavily in the red, to newfound prosperity?
The company's debt had mounted to over $500,000 and they were not digging out of it fast enough. He knew he was doing something wrong, and he had to take a sober look and investigate what that was.
When Jim dug into the situation, it came to light that he was not keeping up with current trends in internet marketing.
"I did a long-term analysis and applied the Conditions Formulas to what I found," he says. "In terms of marketing, flyer distribution—a staple of the past—was not enough anymore. I had to get on board when it came to the internet, and I had to make some pricing adjustments to stay competitive without dropping quality. I even subtly changed the name of the company. All these actions paid off, and we built MrJims.Pizza into a $15 million per year business, and we continue to expand."
The Hubbard Admin Tech has been invaluable, and MrJim cites the Organizing Board, Conditions Formulas and Financial Planning policies as essential to the recovery and growth of his company.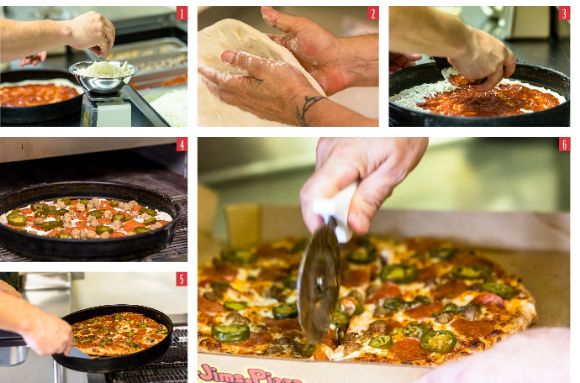 CONSISTENT QUALITY:  Every MrJims.Pizza store is set up for success, due to a precisely documented system of checklists and procedures as well as an apprenticeship training program—all to ensure consistency in quality and taste for every franchise store. STEP 1: Fresh ingredients are portioned out according to exact measurements. STEP 2: Homemade pizza dough is hand tossed. STEP 3: Fresh pizza sauce is smothered on the crust. 
STEP 4: Toppings are added to order. STEP 5: Each pizza is oven baked to a golden crisp. STEP 6: Voilà! The final product, ready to deliver.
Proactive Administration
Jim has a hands-on approach to every aspect of his operation, from television advertising to greeting customers and from human resources to home delivery.
He has a YouTube series called MrJim Delivers, where he personally delivers an order to a family. Surprised to see him, they invite MrJim in to share the pizza, and it's on the house. In addition to being a lot of fun, the exercise gives Jim a street-level view and serves to flank his internet marketing campaign.
Financial Planning played a key role in expansion; specifically, the "Building Fund Account" policy has been fundamental in getting new franchises up and running.
"The policies work together. The Organizing Board, Conditions Formulas, Financial Planning, Management by Statistics—when you really grasp all these, you can 'play the piano,' recover from any slump and accomplish viable growth, says MrJim."
He is quick to reiterate that his administrative skill is based upon a foundation of understanding people, their behavior and what drives them. But there is one other role MrJim has played that has tied everything together.
"The policies work together. The Organizing Board, Conditions Formulas, Financial Planning, Management by Statistics—
when you really grasp all these, you can 'play the piano,' recover from any slump and accomplish viable growth."
Next Level: Leadership
He describes his early days in the volatile restaurant business as a trial by fire where he lacked—in his own estimation—the necessary qualities of a leader. Nonetheless he was thrust into a leadership role by virtue of starting his own business.
Recalling the famous Shakespearean quote "Some are born great, some achieve greatness, and some
have greatness thrust upon them," MrJim stepped up to the plate as a leader.
America's love of pizza doesn't seem to be waning, nor does the prosperity of MrJim's pizzeria empire. Jim Johnson and MrJims.Pizza, having planted themselves firmly on the map over four decades ago, continue to drive forward, trend upward and deliver on time!