What do 
Lloyd's of London
, Japanese construction company 
Kongō Gumi
, Swedish newspaper 
Post-och Inrikes Tidningar
, and Canadian retailer 
Hudson's Bay Company
 all have in common?
The one common attribute these seemingly disparate companies all possess is: longevity.
For literally centuries, these companies have been able to live through recessions, depressions, wars and political changes – and make it through unscathed. While others have crumbled as the political or economic winds changed, these companies have somehow seemingly achieved corporate immortality.1
What's their secret?
Did their founders inject them with some secret to everlasting corporate life?
Or was it something else?
The important underlying common denominator? They are well-organized.
If you're looking for the 'secret' to corporate longevity, consider this from an article entitled "ORGANIZATION AND SURVIVAL" written in November 1971 by L. Ron Hubbard:
"Well-organized activities survive. The survival of individuals in those organizations depends on the highly organized condition of the activity.
"A small group, extremely well organized, has excellent chances of survival.
"Even a large group, badly organized, hasn't a prayer….
"Another ingredient that goes hand in hand with organization and survival is toughness. The ability to stand up to and confront and handle whatever comes the way of the organization depends utterly on the ability of the individuals of the organization to stand up to, confront and handle what comes the individual's way. The composite whole of this ability makes a tough organization."
Proper organization is essential to the health and vitality of any company, especially if that company is hoping to stand the test of time. Good organization allows companies to navigate through internal and external disruptions, continue to produce high-quality products and services, and hold open powerful delivery channels to its public for the long haul.
The US Department of Labor reports that about 50% of all small businesses die within their first five years.2
However, it's not just the size of a company that dictates its demise or survival. The Economist reports that out of all of the firms listed in the 1970 edition of the Fortune 500 (the annual list of the five hundred largest and most profitable US industrial corporations), one-third of them actually passed away by 1983 due to bankruptcy, merger, acquisition or break-up.3
Poor organization and mismanagement usually end up being the final nail in the corporate coffin.
Corporate longevity is very rare – making those who have achieved it (and those who didn't) worthy of some study.
In truth, no company is "too big to fail".
A prime example is Pan Am Airlines – the epitome of a corporate fail.
For a majority of the 20th century, Pan Am ruled the skies. But more than that – it was an icon. It set the standard for air travel. From 1927 until its demise in 1991, Pan Am was the largest airline in the United States, standing as tall and mighty as its monolithic building in mid-town Manhattan. Under the control of President Juan Trippe, Pan Am remained at the forefront of aviation innovation.
But when Trippe stepped down as president in 1968, disorganization soon swept in. Pan Am's luster and prominence made it the target of terrorist attacks in the 1980s. But internal mismanagement and mis-organization turned out to be its unraveling.
The company purchased too many 747's without a sound plan to fill them. Despite being known as an international airline, Pan Am lacked a domestic network to feed traffic to those international routes, and a poorly managed merger with National Air became a devastating body-blow to the already reeling former titan.
Although Pan Am was the first airline to fly across the Pacific, Pan Am sold its Pacific division to United Airlines in 1985 for $750 million. Pan Am was able to keep its flights to Hawaii under the deal, but it gave up 23% of its total operations in the deal. Much more significantly, Pan Am gave up its iconic position as the "unofficial flagship airline of the United States."4
By 1991, the company had effectively downsized itself into bankruptcy. The oil crisis has been cited as the 'why' for Pan Am's demise, but unlike its competitors, Pan Am was by then too weakened by disorganization to make it through the storm.
Had Pan Am been organized up to navigate the setbacks, today that former giant would be approaching 90 years old. Instead, it is a footnote in the history of aviation.5
Compare that to a family-owned business with the staying power of 1,400 years of continuous operation – the Kongō Gumi construction company of Japan.
It was founded in Japan in 578 A.D. and its 1,400 years under the same family name earned it the title of the world's oldest continuously operating business.6
Using carpentry techniques and management technology passed down through nearly 50 generations, it holds the motto: 'Inheritance of technology from 1,400 years ago into the future'.
Kongō Gumi got its start after a master craftsman named Shigetsu Kongō (from a formerly Buddhist state in what is now Korea) was commissioned by Japanese Prince Shōtoku Taishi to construct Japan's first Buddhist temple at Shitenno-ji, Japan.
For centuries, the company survived and flourished as a Buddhist temple-builder despite countless wars and disasters – both natural and economic. Many of their major construction projects have included the oldest and most honored Buddhist temples in Japan such as Hōryū-ji (built in 607), Koyasan (constructed in 816) as well as Osaka Castle (in 1583) – each of which still stand today as active and national treasures.
The company's survival through violent anti-Buddhist efforts in the 19th century (during which tens of thousands of Buddhist temples were destroyed) and latter-day financial crises in the 1920's, is a testament to its executive and organizational skill – and certainly that above cited factor of 'toughness'.
Ownership of the business was transferred down through the family line, all while preserving the highly intricate engineering and artisanal carpentry skills the company became famous for (taking ten years of apprenticeship to perfect – and another ten to become 'master'). A creed left behind by the 32nd leader of the company, one Yoshida Kongō, tells of the company's 16 organizational precepts carried forward through the generations (curiously covering not only the business side of typical quality control and customer satisfaction – but also such personal elements as how to dress, how much to drink, and how to treat others).7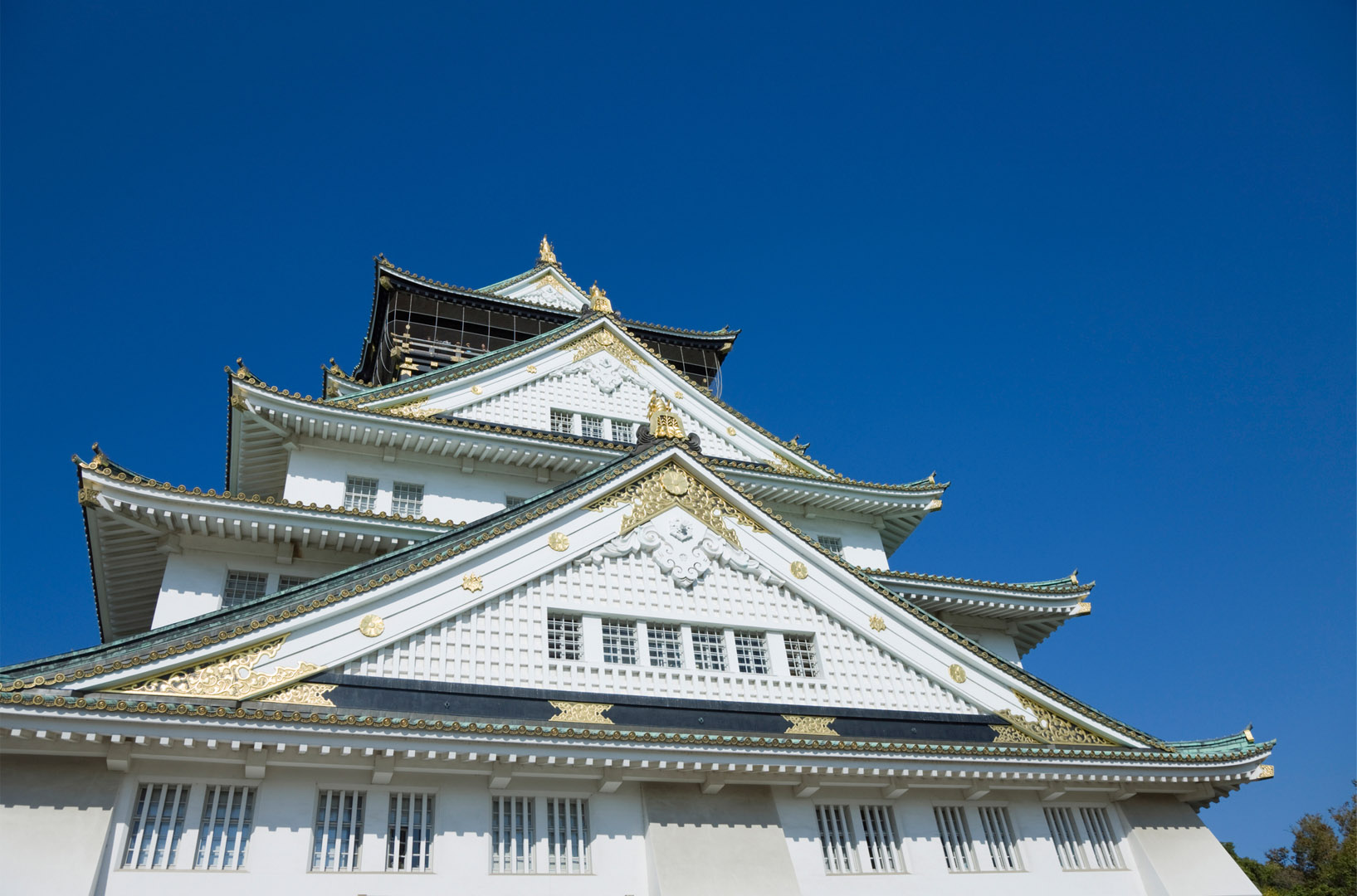 With customer loyalty extending over centuries, it is no surprise that the company's 'customer relationship management' precepts included such golden rules as 'listen to what the customer says' and 'treat the customers with respect'.
In truth, the company was not blindly transferred down from father to son based on the sole qualifying factor of family lineage.
Each new leader had to be carefully hand selected and tested based on how fit the family member was for executive leadership.
And when no male heir was deemed fit, the company leadership often had to be passed on to a son-in-law or a daughter (or as in a still-common practice today in Japan – through legal 'adoption' of the most qualified junior executive in the company, who then gave up their own and legally took on the Kongō family name – thus preserving the 'family-owned' tradition).
This carefully selected leadership was part of the reason why Kongō Gumi was able to last through 14 centuries of wars, political unrest, changes in technology, mind-boggling 'personnel turnover' and financial and economic crises. And with another final abiding precept to 'communicate with respect' – it is not hard to see how this company survived with its basic purpose intact: to provide expert, reliable service at fair prices to customers.
The only way to guarantee your company will stand the test of time is to make it well-organized – and tough. In the follow-up article to this one, we explain how this can be applied in any business to make it last through the ages.
* In a final interesting, if not distressing footnote, after a series of bad investments and 'debt crises' and the burst of the Japanese real estate bubble in the 1990's, Kongō Gumi was liquidated and then purchased by the Takamatsu Construction Group in 2006. However as a subsidiary, the company still specializes in building Buddhist temples today. And the Kongō carpenters and employees still gather on the 1st and 15th day of every month for a special prayer ceremony in honor of Prince Shōtoku – to give thanks for how it all began.7
---
References
"List of Oldest Companies"; Wikipedia; April 3, 2016. https://en.wikipedia.org/wiki/List_of_oldest_co
Kessler, Glenn. "Do Nine Out of 10 Small Businesses Realy Fail, as Rand Paul Claims?"; Washington Post; January 27, 2014. https://www.washingtonpost.com/news/fact-checker/wp/2014/01/27/do-9-out-of-10-new-businesses-fail-as-rand-paul-claims/
"The Business of Survival"; The Economist; December 16, 2004. http://www.economist.com/node/3490684
Salpukas, Agis. "Pan Am Plans Sale of Pacific Routes to United Airlines"; New York Times; April 23, 1985. http://www.nytimes.com/1985/04/23/business/pan-am-plans-sale-of-pacific-routes-to-united-airlines.html
"Pan American World Airways"; Wikipedia; April 20, 2016. https://en.wikipedia.org/wiki/Pan_American_World_Airways
Holloway, April. "Kongo Gumi: Oldest Continuously Operating Company Survives 1,400 Years Before Crash"; Ancient Origins; September 5, 2015. http://www.ancient-origins.net/history/kongo-gumi-oldest-continuously-operating-company-survives-1400-years-crash-003765
Herrera, Irene. "Building on Tradition – 1,400 Years of a Family Business", Works That Work, No. 3. https://worksthatwork.com/3/kongo-gumi#
oOo