"People who explain how wrong it is all going and who have reasons why and WHO AREN'T PUTTING IT RIGHT are the real crazy people in the universe. The only ones crazier than they are, are the ones who are quite happy to have everything fail and go wrong with no protest from them.
"And the only ones even worse are those who work endlessly to make things go wrong and prevent anything from going right and oppose all efforts instinctively.
"Fortunately there are a few around who DO make things go right in spite of everything and anyone."
—L. Ron Hubbard
THE SUPREME TEST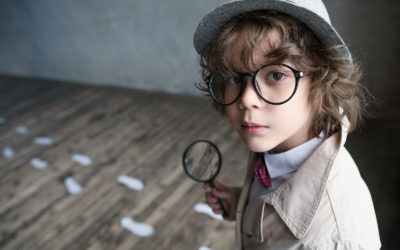 We love a mystery. We're told there is a bizarre creature in the woods, a treasure buried in the earth, something in the night sky that we can't identify—and we yearn to discover what these things are. Here's how three businesses used mystery to grow and get...
READ THE LATEST ONLINE
PROSPERITY MAGAZINE