Today the works of Mercury Mosaics can be seen in thousands of homes and in big businesses such as Google, Disney, Starbucks and Whole Foods. But it wasn't always this way. It all started in a studio apartment with a woman who had a purpose to prove to herself and others that artists don't have to starve.
Seventeen years ago, Mercedes Austin applied for a job in a little tile shop in Minneapolis, Minnesota, inspired by what she saw as she walked past it each day. "I knew I had to work there," Mercedes recalls, "because of the beautiful tiles in the window."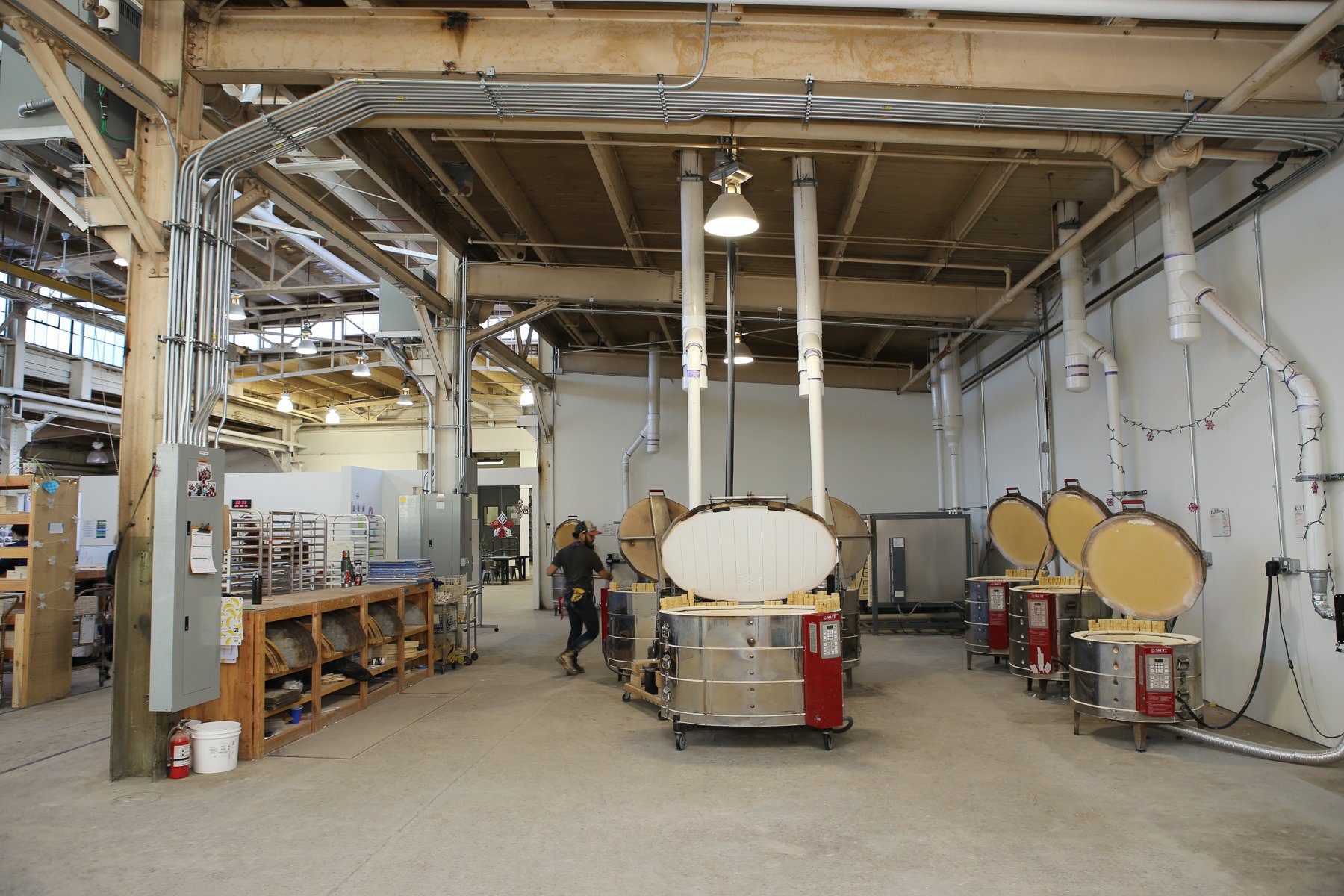 Two weeks later Mercedes got the call from the shop owner, a man who'd never hired an employee before. And just like that, Mercedes was in the business of decorative tiles.
But there was a catch. "He didn't have any money to pay me, so he bartered my time with tile material." That was just fine with young Mercedes, as she couldn't wait to get her hands on those beautiful tiles. She had another part-time job as a waitress, which paid the bills. Her decorative-tiles job allowed her to explore this new world that appealed to something that had been burning inside her for some time—the urge to create art.
Over the next year, Mercedes learned the decorative tile business. She went to trade shows. She ran the little shop while the owner vacationed, and eventually she knew what she had to do next—start her own tile business.
From Jazz To Jump-Start
Mercedes had little money to open her own business. But that didn't stop her and proved to be a minor obstacle. After all, she had a small studio apartment to work in and an awesome jazz CD collection she could sell to get started.
Fired mostly by passion, Mercedes sold her CDs to buy a handful of materials. She landed her first big job in Minneapolis, fitting a house with ceramic switch plate covers. This gave her just enough cash to get the ball rolling.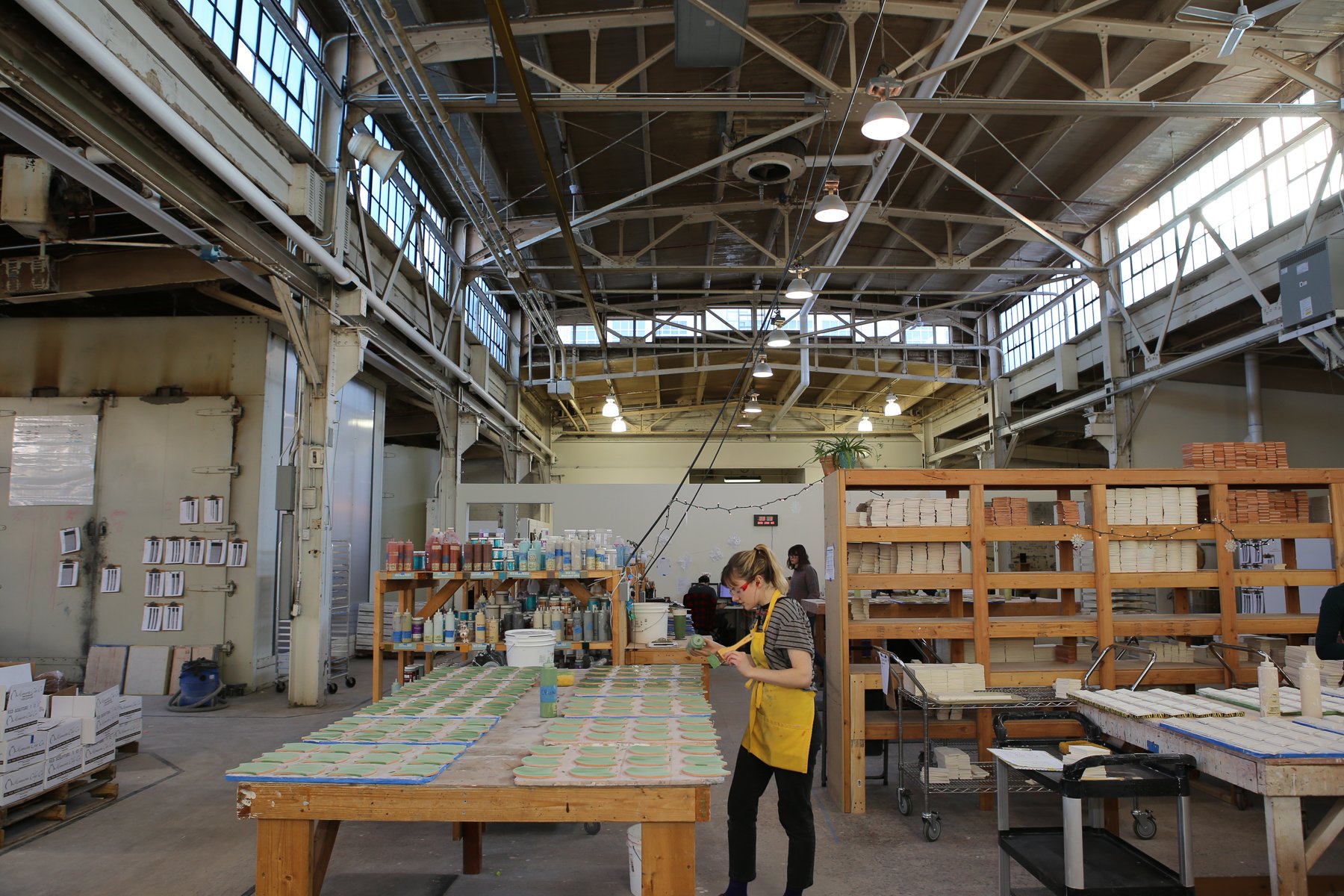 In those early days, what Mercedes lacked in funding, she made up for with a burning, ambitious sense of purpose. As she puts it, "My purpose in life is to make disappear the concept of 'the starving artist.' My first step was to make a living purely from my art—set the example first by living it."
She named her business Mosaics by Mercedes, built on that bedrock of purpose seventeen years ago.
The Customer Is Always Right
In 2005 Mercedes hired her first employee and changed the company name to Mercury Mosaics & Tile, moving away from the more limited "Mosaics by Mercedes," which implied her business was a one-woman operation. And, always of an artful frame of mind, what an appropriate name Mercury Mosaics is! Mercury is the ancient Roman god of trade and craftsmanship. Mosaic is, of course, a decoration made of small, usually colored pieces of inlaid stone, glass, etc.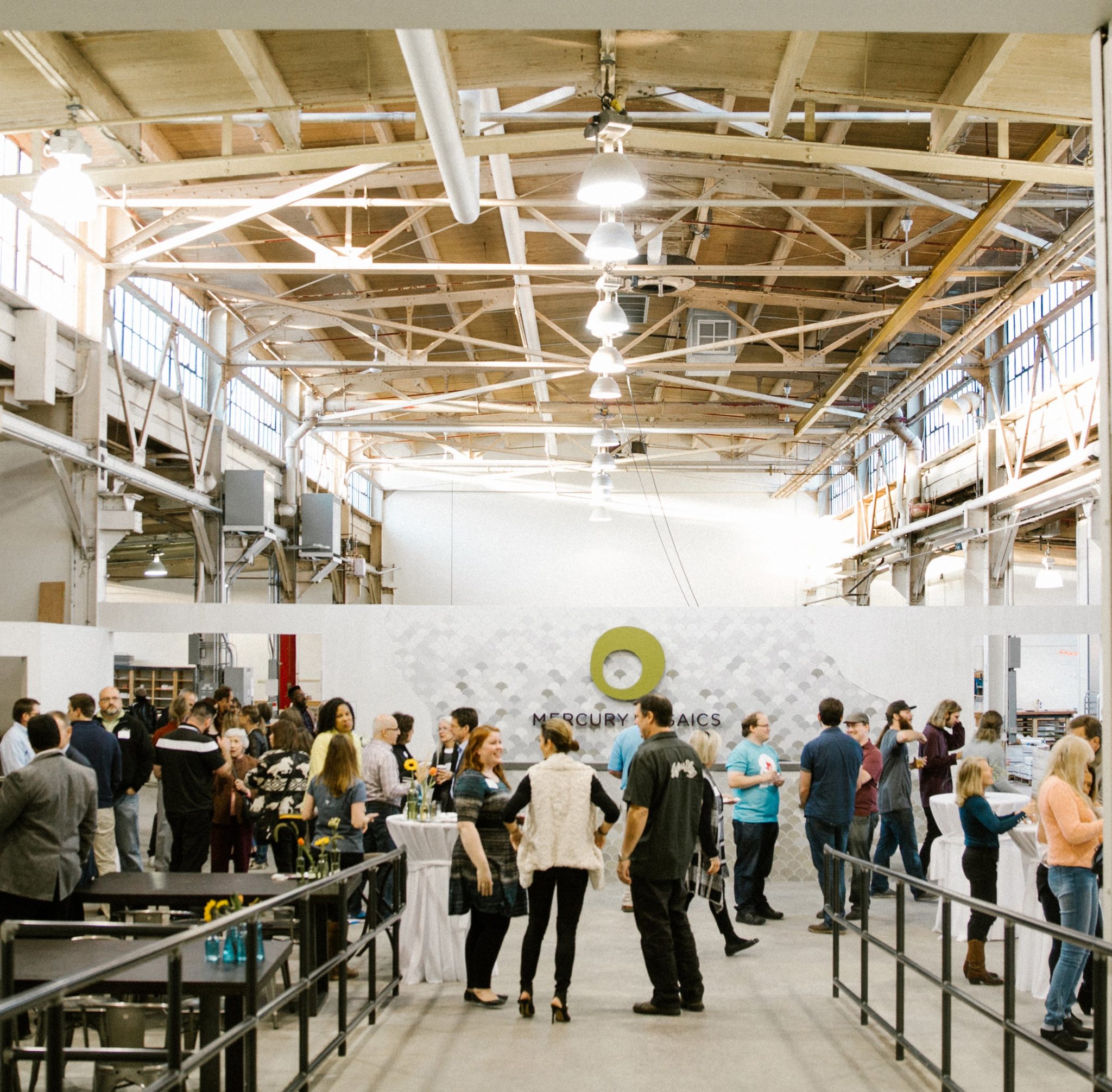 But, as with any business, it hasn't always been a smooth ride. Mercedes and her crew have had to develop specific strategies to overcome obstacles to growth—strategies any business owner who has the purpose of growth would benefit from knowing.
One lesson Mercedes learned early was at a trade show, while still under the employ of her first boss, the owner of the little shop.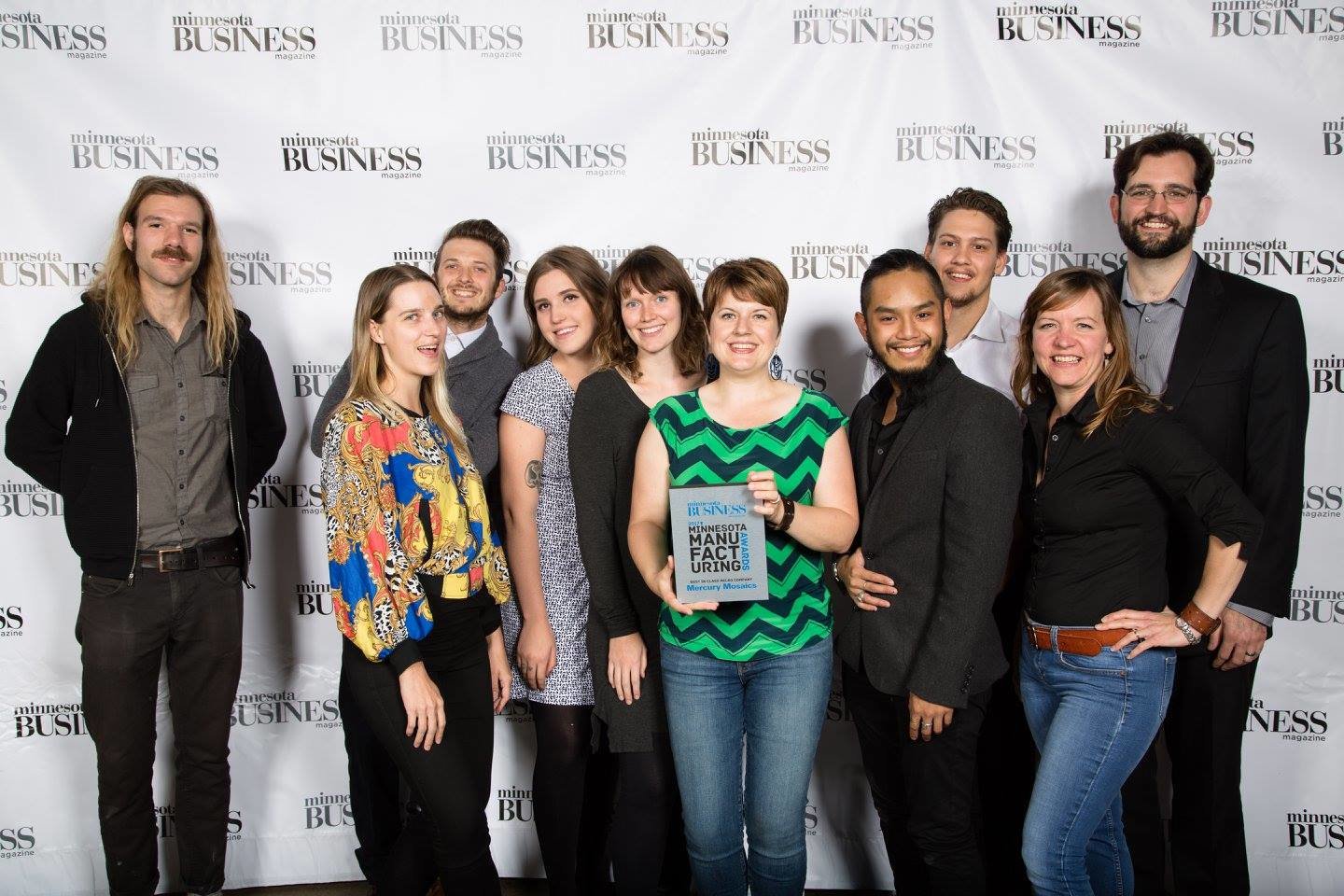 "When I wasn't manning the trade show booth, I walked the floor. I saw the big tile companies from Spain and Italy, saw how they treated their customers, and I got samples of their promotional materials, which were really high-end. Then, when I talked to customers, I learned what they needed and wanted and what they liked and didn't like. I discovered they wanted tile that was mounted on mesh (so that more than one tile can be easily installed, which is a time-saving element). I mentioned this to my boss, but he was not taking this customer origination up. His attitude was 'This is how we have sold tile; this is how we will always sell tile!'"
Although her boss was not entirely interested in delivering what customers needed and wanted, Mercedes certainly was, and that sentiment aligns precisely with an exact formula L. Ron Hubbard wrote to help one start out and achieve success in any business or endeavor.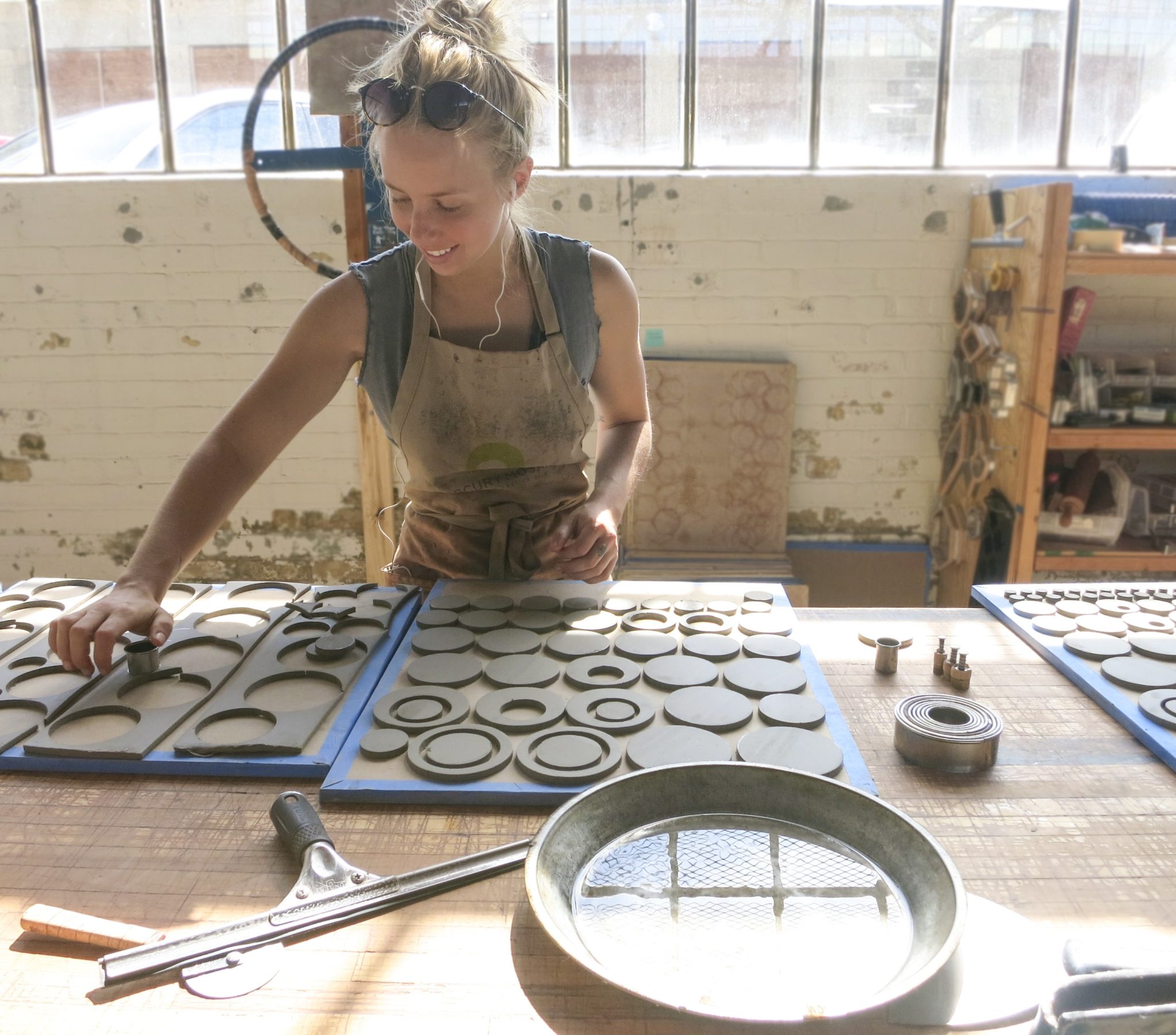 It's called the Non-Existence Formula.
"The Non-Existence Formula is:
"1. Find a communication line.
"2. Make yourself known.
"3. Discover what is needed or wanted.
"4. Do, produce and/or present it."
At that trade show Mercedes did steps one to three of the Non-Existence Formula. She found a communication line to potential customers, made herself known, and discovered what they needed and wanted. Later, she opened her own business and applied step four: "Do, produce and/or present it."
The Towering History Of Tile
When a Westerner thinks of ceramic tile, a rather mundane picture may come to mind, the ancient art having been diluted down to a "nifty backsplash"; but some of the most spectacular works of architecture all over the world are adorned with exquisite handmade ceramic tile.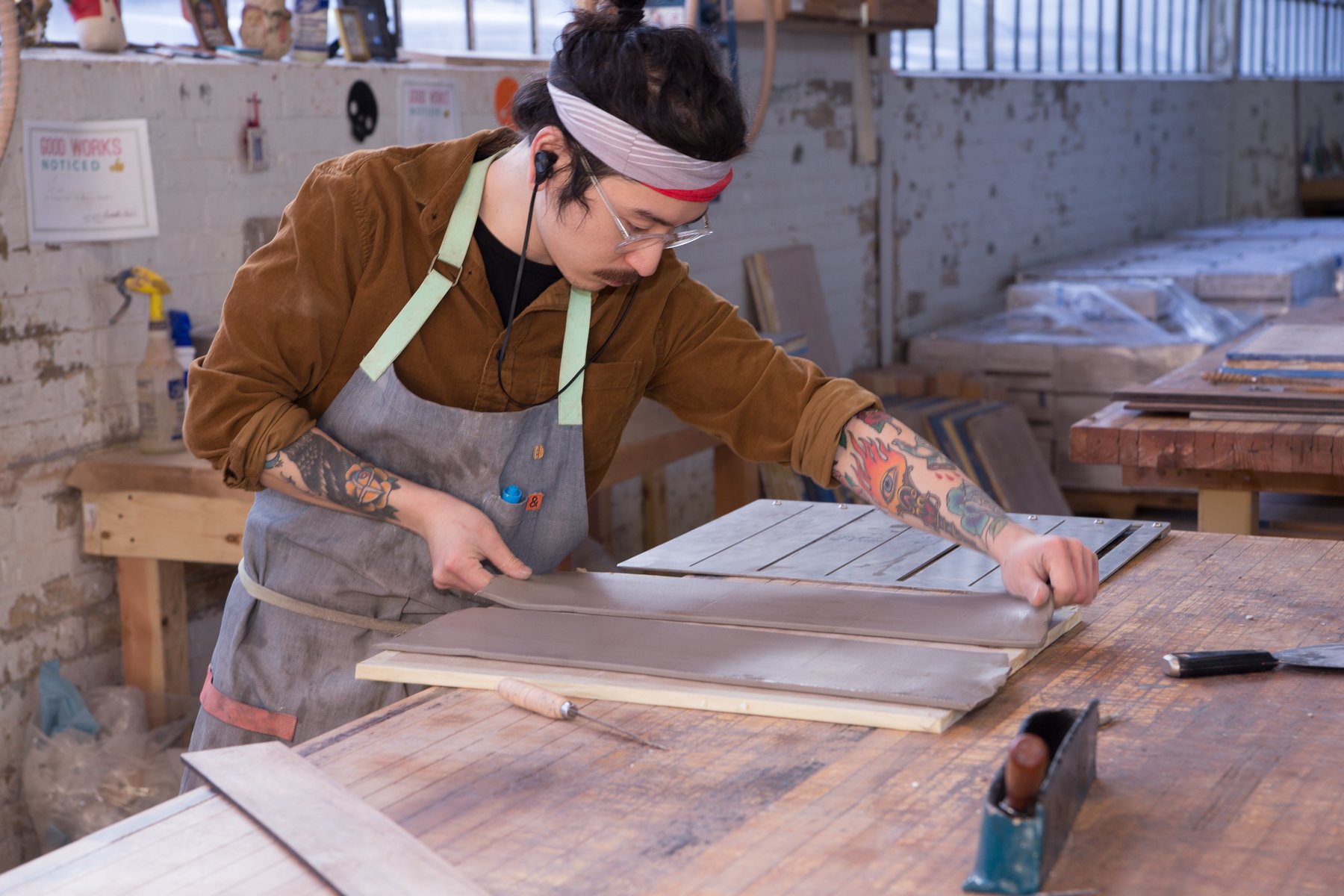 Ceramic tiles are one of the oldest decorative art forms in existence. Egyptians, as far back as the 4th millennium BC, used blue tile bricks to decorate their houses. The Ishtar Door of Babylon, in Mesopotamia, originally considered one of the World's Seven Wonders, used glazed bricks to create lions, bulls and dragons with startling blue shades as background.1
The art of decorative ceramic tiles evolved for millennia across the globe. The ancient trade routes that linked China with the Middle East and Europe—the Silk Road—further advanced tile techniques throughout the Islamic world and into the Iberian Peninsula. The artistry of ceramic tile flourished in ancient Persia (Iran), the Ottoman Empire and the Moorish civilization, survived in the works of Dutch, Portuguese and Brazilian artisans, and has been carried into the twenty-first century by artists like Mercedes.
Anything you can imagine that can be created with ceramic pottery can be designed in the tile format. Great tile works of the past and present include intricately sculpted animals, angels, Arabic calligraphy, an array of unique colors, and an infinite kaleidoscope of geometric patterns. Tiles were even chosen for their acoustic qualities in town squares, mosques and temples.
In short, tile design is an ancient art with a rich and honored tradition.
Good Art Makes Good Business
Competing for business in such a time-honored industry has not been easy. But armed with a passionate purpose and workable administrative technology, Mercedes is achieving her goal of flourishing as an artist—not only for herself but for those who work for her.
Her stats speak for themselves. Income went from a little over $50K in 2006 and increased every year to well over 40X that. Mercedes and her team's workmanship is visible on six out of seven continents, using 1.1 million pounds of clay in the process. They've been positively mentioned by more than a hundred press sources and continue to be recognized and awarded as leaders in their industry.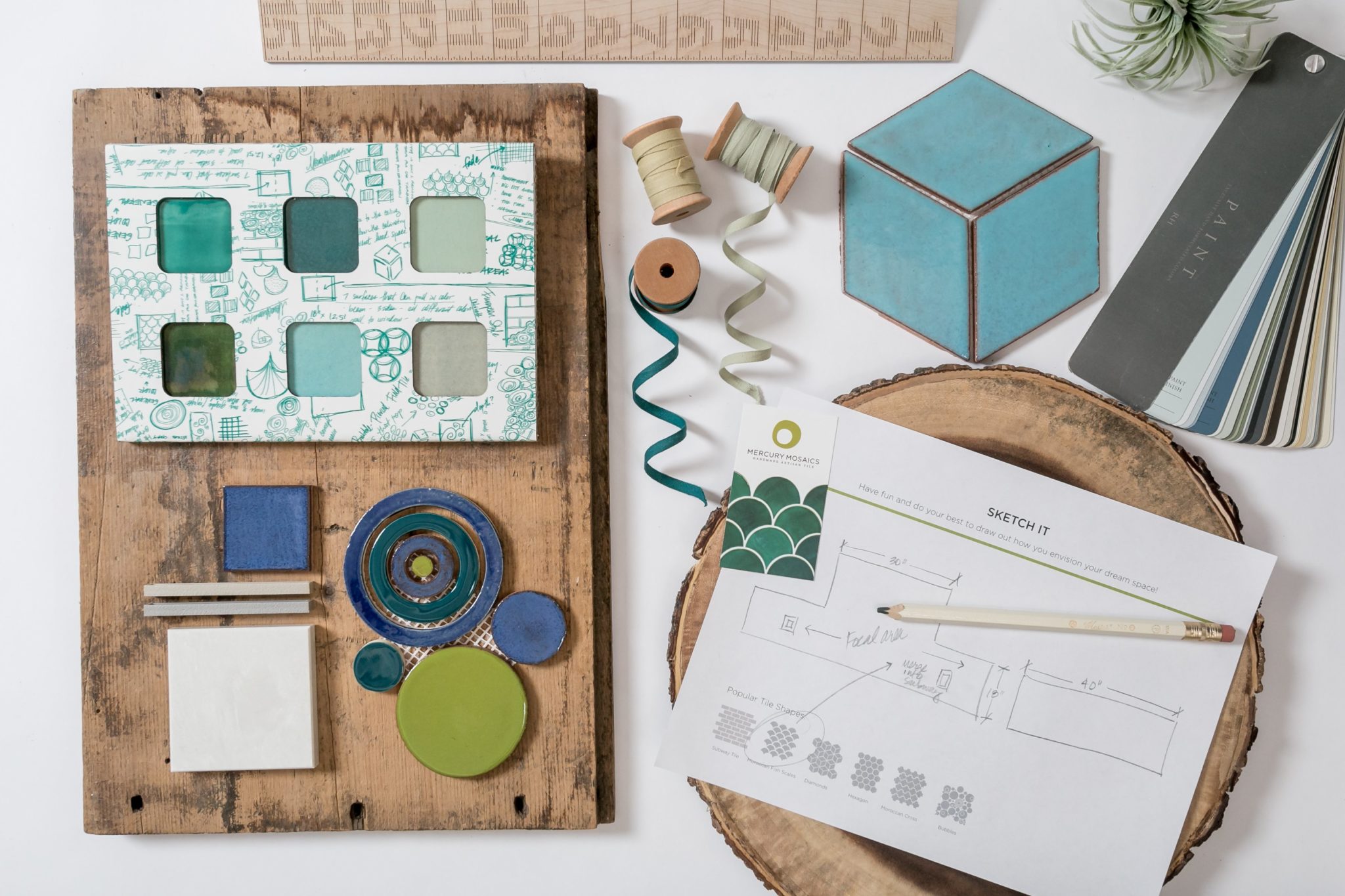 Her artists work in a refreshing, upscale environment that is 180 degrees different from most tile businesses. "My studio and factory spaces are very human friendly: high ceilings, good ventilation, windows, great floor plan, etc. Basically, I create my spaces the exact opposite of 'normal' factories."
One could say that Mercedes' vision of leading a prosperous life as an artist, helping other artists make a respectable living, and providing a bright and healthy environment to work in has all come true.
Today over six hundred clients a year in the Minneapolis area are fortunate enough to have their homes and businesses graced with customized artwork tile by Mercury Mosaics.
When asked how Mercury Mosaics has managed to flourish in such a competitive market, Mercedes cites the use of L. Ron Hubbard's administrative technology.
Fishing For Success
To achieve further expansion, Mercedes applied a marketing principle from Mr. Hubbard, learned at a convention in 2015, which has helped Mercury Mosaics create and tap into a niche in the marketplace.
Taking a stylistic cue from the Mediterranean and North African tradition of tile artistry, she gave it a modern yet classic twist. "The tile industry is saturated with companies that mimic each other," she explains. "From the convention, I took away a great lesson about marketing and 'dinging in a message' to clients. This is when I really began to focus on selling a particular tile shape called Moroccan Fish Scales."
What exactly does Mercedes mean by "dinging in a message"? In his article "REPETITION OF MESSAGE," L. Ron Hubbard wrote: "One of the essences of public relations and promotion is that you have to pound the same message home time and time again."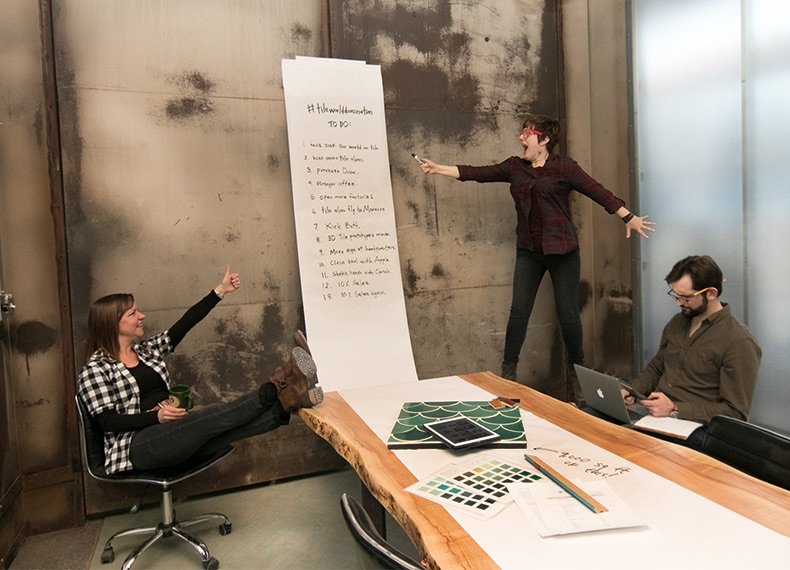 Focusing on their unique custom Moroccan Fish Scales and "pounding that message home" has anchored Mercury Mosaics & Tile in a niche market to the point that industry publications credit Mercury Mosaics with setting a global trend. As Mercedes puts it, "Major design publications have now stated: 'Moroccan Fish Scales are the new subway tile.'* Many of my competitors are now making the tiles that we have been promoting. Mercury Mosaics & Tile are actually setting the current global tile trends!"
To refer to Moroccan Fish Scales as "the new subway tile" is no trivial statement. Ever since subway tiles first made their debut in New York City's underground train stations in the early 1900s, they have been a popular standard in homes and offices across America and elsewhere.2
Handmade, High-End
The difference between mass market, machine made and custom handmade is recognizable and palpable in any industry or art form, and ceramic tile is no exception. The individuality, nuance of color and shade, attention to detail, and that intangible quality called "love" all combine to create aesthetic spaces and life-affirming environments.
Mercury Mosaics is all about that hand-crafted quality. Everything produced in their studio is made entirely by hand from start to finish."That means we start with raw clay and we wedge, shape, extrude, glaze and fire it before we assemble the finished product by hand and ship it off to our customers!"
Being devoted to creating a higher level of quality is not always easy, admits Mercedes. It's not only about the creation of the final tile product. It involves such things as how the work environment is set up to initiate natural, stress-free production.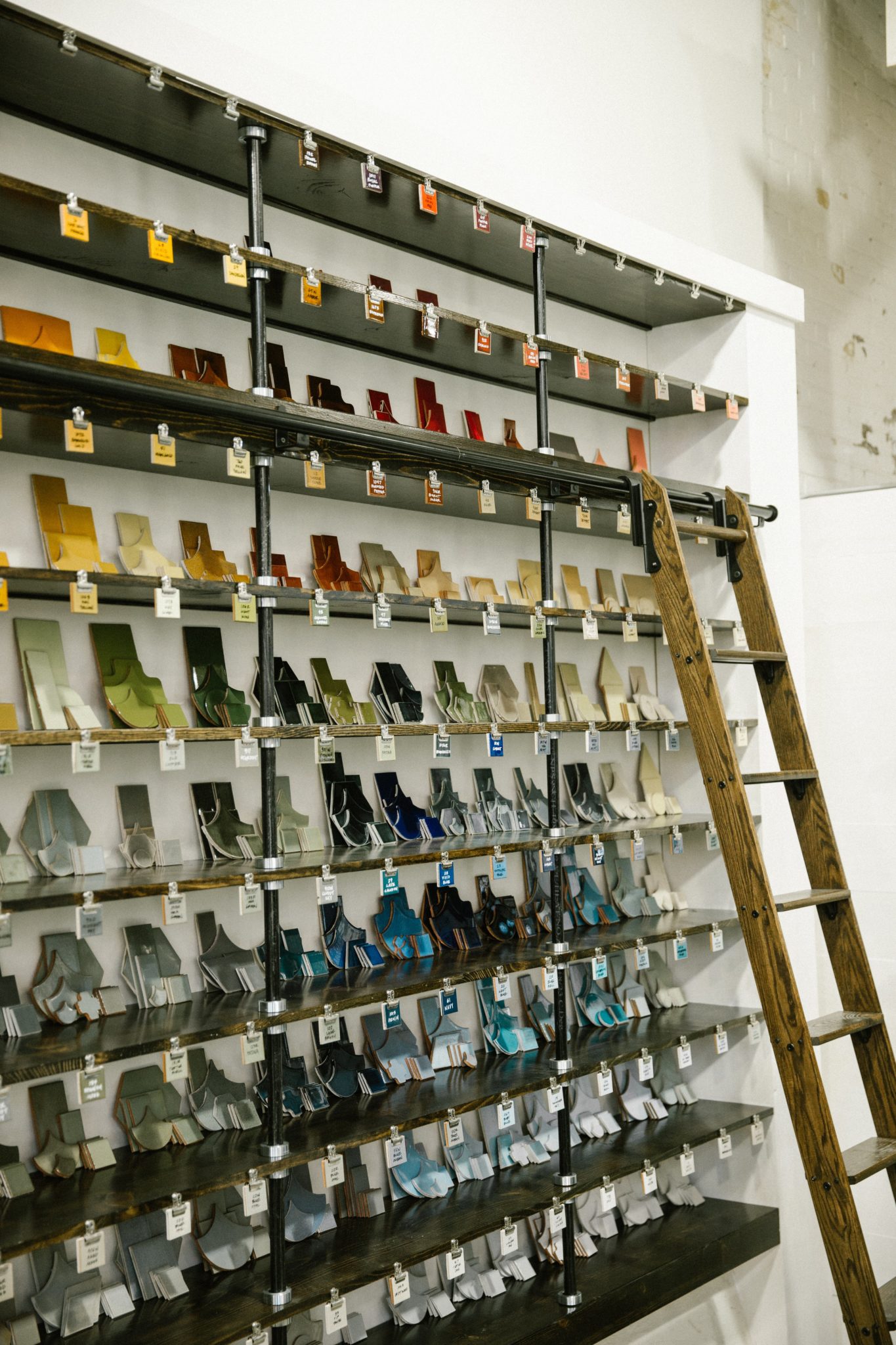 "Some of our challenges are, we make a handmade product and it takes time to make," says Mercedes. "I'd love to get orders done faster; we sometimes lose business because we have longer than a three-week lead time. I've overcome these obstacles by having a very clean studio that has a superb flow plan/floor plan, providing work spaces with ample natural light and great circulation. And our manufacturing model embraces human labor and has a low emphasis on loud machinery. All these help us in our marketing campaign of handmade, high-end!"
Most of their customers, however, understand that the short wait for their job to be completed is well worth it. In fact, the customer becomes very involved with the process.
"We are known not only for our unique color combinations and textures, but for our attention to detail and ability to walk our clients through the design process from start to finish. Our handmade ceramic tile walks a fine line between functional building material and fine art. We treat the design and aesthetic of each project with this philosophy in mind," she says.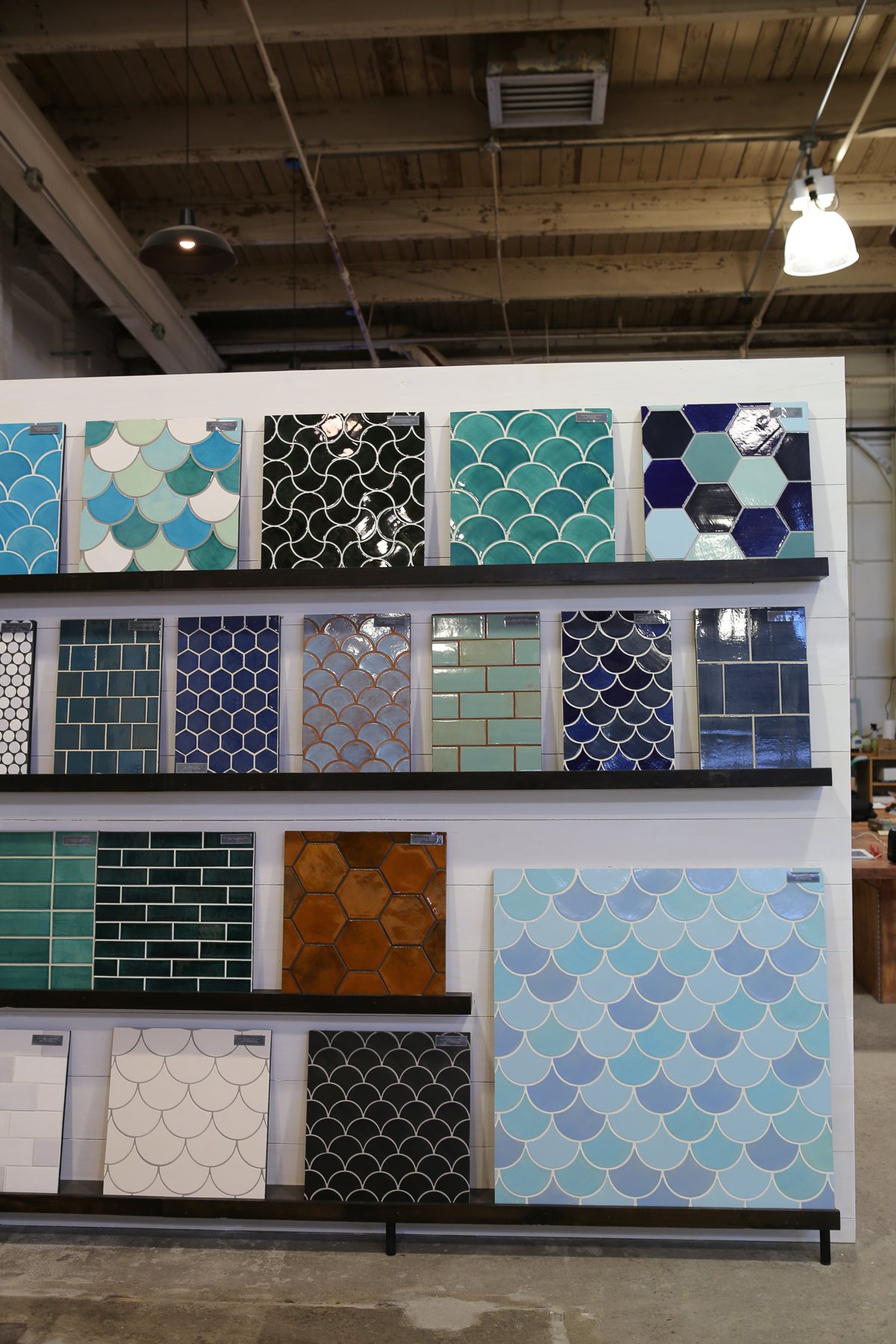 Mercury Mosaics' hand-crafted approach is both modern and vibrant and ancient and time-tested, as Mercedes explains:"I realized that I could not (and should not) compete with cheap, mass-marketed tiles that you could find in Home Depot or Lowes, for example. So, I took the cue from an Italian tile company called SICIS.3 They produce handmade tile and are a fifth-generation company. This has helped me to find my niche in the industry and keeps me focused on marketing handmade, high-end artisan tile and mosaics."
Being an artist at heart, it's no surprise that Mercedes would avoid a mass-market look and go for "old-school" quality. After all, as you will remember, Mercury (as in her company name) is the ancient Roman god of trade and craftsmanship.
Old World Meets New
Finally, Mercedes' artistic eye and commitment to quality does not end with tile making or workspace creation. As a business owner, she knows the importance of managing orders from inception, through production, to the end result of ecstatic customers. "Another thing that makes us strong is that my staff and I are really good project managers, which is very useful when we have big projects with companies like Starbucks or Lululemon, where we had to work with multiple layers of approval levels," she says.
Great works of art and architecture are built by people that understand the cultural significance of bringing ancient techniques into the modern age. Mercedes and her artisans are torchbearers of a tradition going back millennia.
Combined with modern, precision administrative technology, she is proving that the artist never has to starve but can stably prosper without compromising their art.
oOo
*subway tile: A style of white glazed ceramic tile used throughout New York City subway stations in the early twentieth century, especially the 3″ x 6″ size. Subway tiles quickly moved into the kitchens and bathrooms of countless pre-war houses for both practical and aesthetic reasons.
---
References 
"Ceramic Tiles History: Brazilian Ceramic Tiles. Different patterns and colors." Lurca, n.d. Web. 16 Jan. 2018.
Kaiser, Laura Fisher. "All About Ceramic Subway Tile." ThisOldHouse, n.d. Web. 26 Apr. 2017.
"Sicis: The Art Mosaic Factory." Sicis, n.d. Web. 16 Jan. 2018.
Issue: 1904030INT